Huawei, the renowned Chinese multinational technology company, has made an impressive achievement in the latest 2022 Industrial R&D Investment List released by the European Union. Huawei has secured fourth place in the world, becoming one of the top five companies with the highest R&D investment.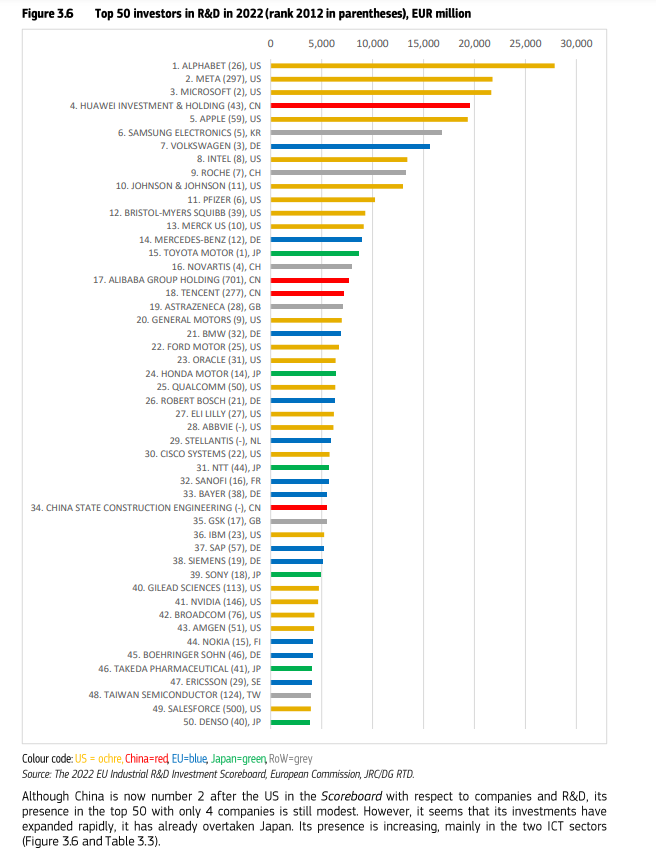 In recent years, Huawei has been strengthening its presence in the European market and has been working closely with European partners to jointly drive the development of 5G and other cutting-edge technologies. With its world-class research and development capabilities, Huawei has made significant contributions to the digital transformation of various industries in Europe, including the energy, transportation, and healthcare sectors.
As one of the largest and most innovative technology companies in the world, Huawei's high ranking in the R&D Investment List reflects its commitment to driving innovation and technological progress. The company's continued cooperation with European partners will surely bring even more opportunities for joint innovation and collaboration in the future.