Did You Know?
Women hold just:
We've launched the Huawei Women Developers (HWD) program to encourage and support women to create innovative technological applications and tools that can contribute to society.
The program is designed to provide those who take part with opportunities and a platform for career and skills development.
Any woman developer from around the world can register to join the program on the Huawei Developers official website.
What Can You Get?
The program will provide participants with
Training in technology and how to develop a career in tech
Opportunities to meet experts in cutting-edge tech
Hands-on scenario-based experiments and drills.
We're aiming to create a special community for women developers on the platform, which will also expand into a series of online and offline events.
Through our existing Shining Star program, we're also offering women developers special incentives to encourage innovation and entrepreneurship. Participants in this program who develop outstanding projects with significant potential will have the opportunity to be featured in future campaigns and invited to other official Huawei events.
To date, Huawei has successfully launched similar digital skills training programs for women in many countries including Ireland, Argentina, Bangladesh, Kenya, and South Africa. Over 30% of trainees in Huawei's other ICT training programs, such as Seeds for the Future, are women.
Click the link and to start your journey: Huawei Woman Developers program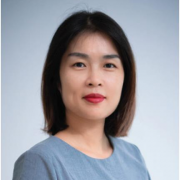 Zhang Lei
Senior Marketing Manager, ICT Marketing, Huawei